February 24, 2021
Annual General Meeting and Student Symposia
Event Summary
After COVID-19 related delays, the SK-IMN held is Annual General Meeting on February 24, 2021. Student scholarship and summer studentship recipients and their mentors were asked to present on their research (or research plans). An open Q and A followed. 
Thank you to summer students Hailee Vandale Roode (Nursing), Samantha Moore (Kinesiology), and Nola Halabiski (SUNTEP), and their mentors Dr. Holly Graham (Nursing), Dr. Heather Foulds (Kinesiology), and Dr. Carrie LaVallie (Indigenous Health, First Nations University). Additional thanks to graduate scholarship recipients Michelle Zinck and Tina Alexis for participating and sharing your work. 
Presentations are shared with permission below:
June 3, 2019
Annual General Meeting
Event Summary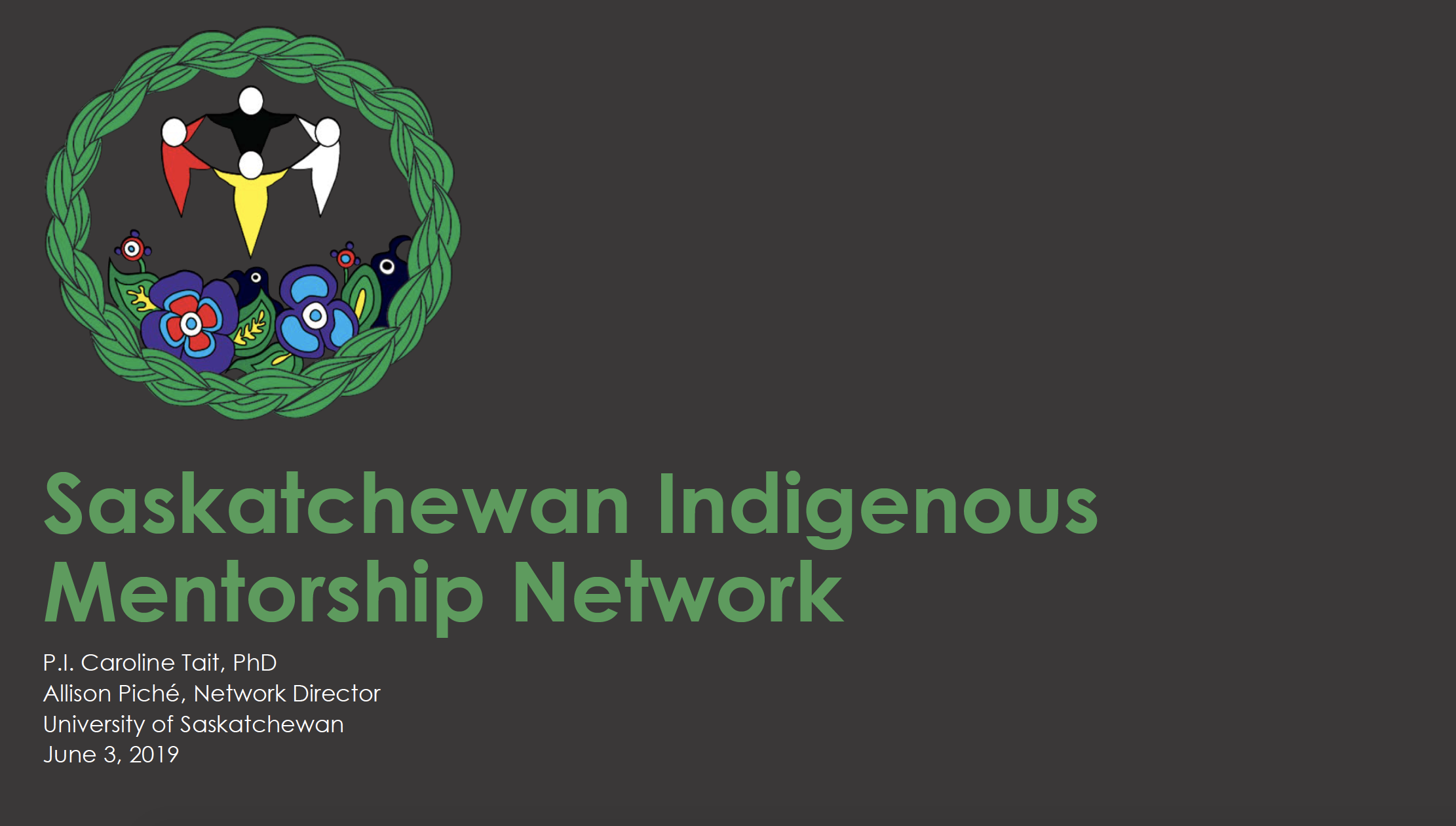 June 3, 2019 | Health Sciences Building, University of Saskatchewan
Our first Annual General Meeting was held in Year 2 (2018-2019) of the grant after we'd gotten our funding program off the ground and had hosted a few larger events. The event was livestreamed with participants able to join remotely via webex. 
It was a two part event, which include an update from Dr. Caroline Tait, the Nominated Principal Investigator, a summary of the Annual Report by Coordinator Allison Piché, and updates from various committees. This was followed by discussion groups who talked about Years 3-5 Planning. 
 Meeting Agenda
Opening Prayer
2018-2019 Report
Governance Model: Revised Committee Structure
Year 3-5 Planning

Sustainability
Evaluation
Web and other resources
Annual Gathering 2019

NEIHR application update and relationship with SK-IMN
Closing