Undergraduate Travel Awards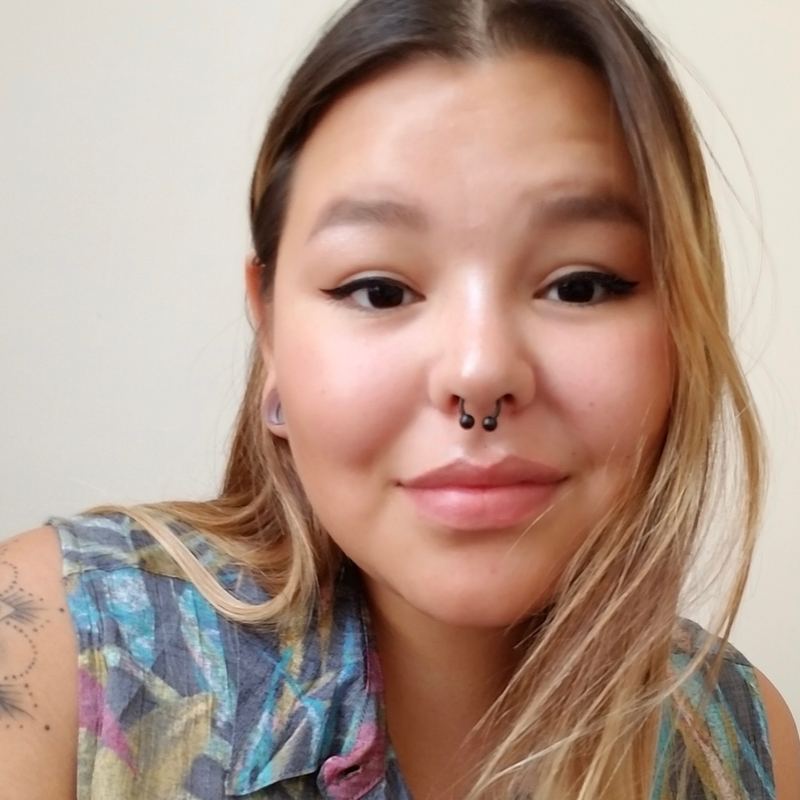 Julia Doucette-Garr is Denésuline from English River First Nation, on Treaty 10 land. She is currently in her third year of University, obtaining her Bachelor of Science in Physics. Julia is a co-founder and a co-president of Usask.caISES, a student led group designed to bring together Indigenous students in the STEM (science, technology, engineering and mathematics) fields. AISES, which stands for American Indian Science and Engineering Society, originated in the United States and has only recently expanded to Canada. Usask.caISES is amongst one of five AISES chapters within the Canadian region, which happens to be located at the University of Saskatchewan. If you are interested in joining or would like more information, please do not hesitate to contact the group via email at usask.caises@gmail.com
---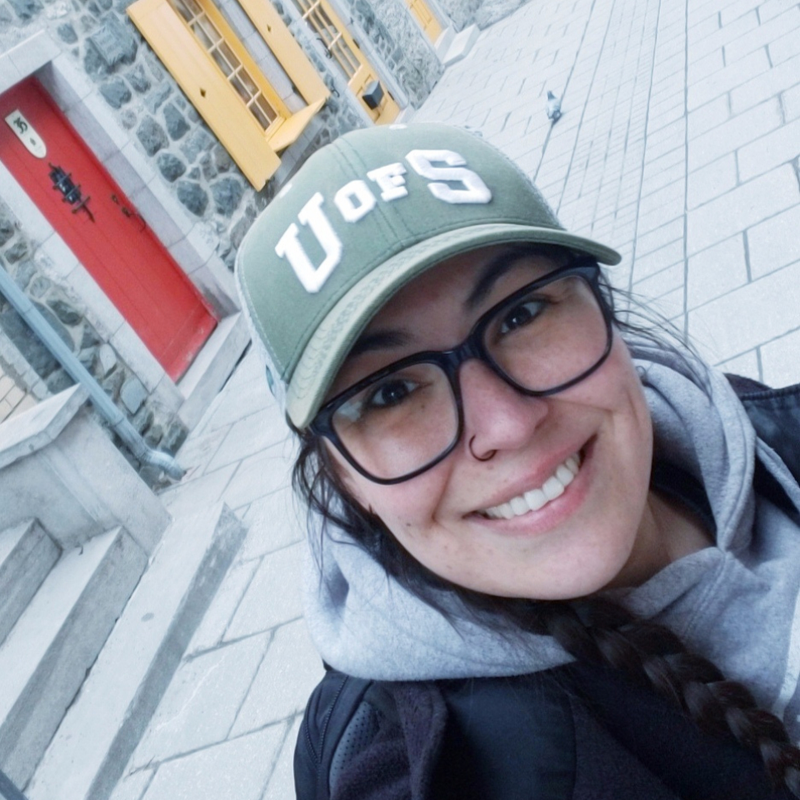 Micheala Merasty is Cree and a member of Peter Ballantyne Cree Nation situated on Treaty 10 territory. Micheala is a third-year environmental biology student enrolled in the college of Arts and Science. She is a proud mother to a teenage daughter. She is a co-founder and co-president of the usask.caISES student chapter. .caISES stands for Canadian Indigenous Science and Engineering Society which is the Canadian Region of AISES (American Indian Science and Engineering Society). AISES' mission is to substantially increase the representation of Indigenous people in the STEM (Science, Technology, Engineering, and Mathematics) studies and careers in North America. Research has been a focus of gaining experience in the biology field for Micheala. She spent two summers working in an entomology lab at Agriculture and Agri-Food Canada. This summer she is with the Water Security Agency as a technical assistant. Micheala will be working with an endangered species. Being a steward for the environment, she hopes to gain more experience in diverse environmental occupations.     
Undergraduate Summer Studentships
Kat Chief Moon-Riley
is from Kainai First Nation (Treaty 7 Territory) and is currently enrolled in the MD program at the University of Saskatchewan. She is the recipient of a College of Medicine Dean's Summer Project (12 weeks). Support from the Mentorship Network will bridge this funding through the month of August so Kat can continue her research work with Dr. Kotoo Megura. She is working on a S
urgical Treatment for Ideopathic Hypertention Strategy for Better Management. 
For this project she will be investigating ideopathic intracranial hypertension. Specifically, which factors affect the health and wellness of patients leading up to and following surgery, as well as their ability to have a successful recovery.
Aden Tournier is Métis and has just finished his second year of his psychology degree at the University of Saskatchewan. 

Aden will be working with Dr. Caroline Tait on the Network Environments for Indigenous Health Research (NEIHR) developement grant.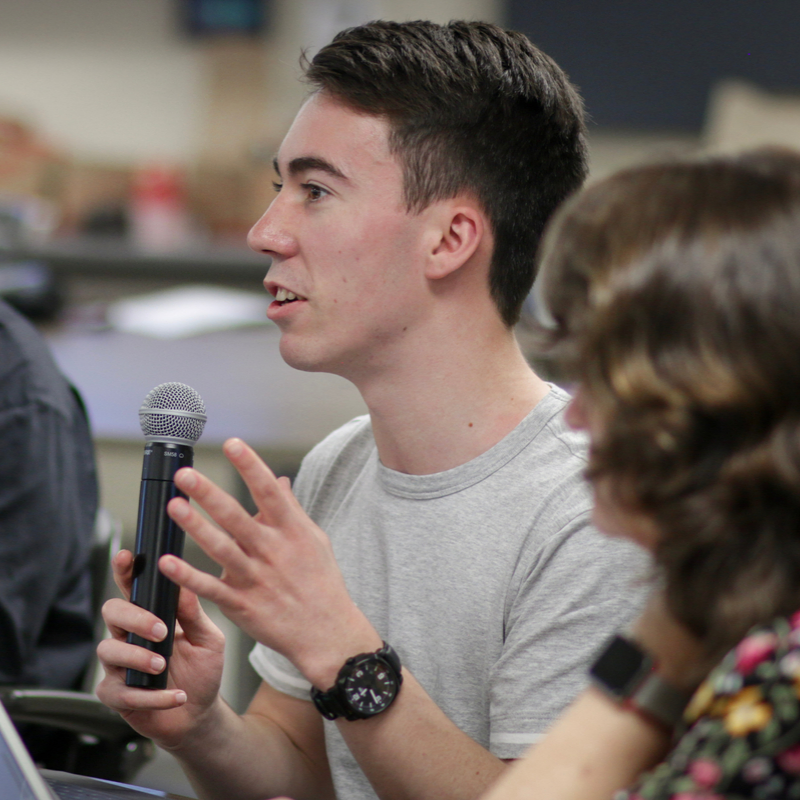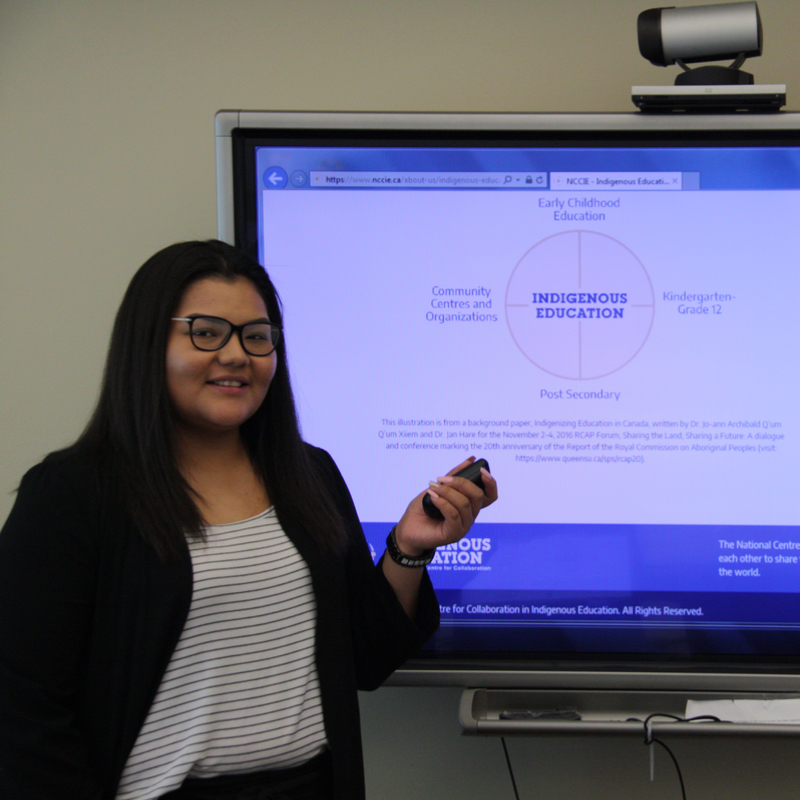 Mercedes Keshane is Saulteaux from Key First Nation, in Treaty 4 Territory. She is a mother to a beautiful daughter. She is currently enrolled in the Indigenous Elementary Education program at First Nations University of Canada, Regina Campus. Her future goal is to teach a holistic approach for land-based curriculum to Grade 3/4 students in her home community.
Mercedes' summer project is in partnership with Dr. Tara Turner at First Nations University to develop and implement a holistic Indigenous Mental Health Awareness and Prevention program/service to students and provide students with mental health supports throughout their university experience. 
Danielle Bird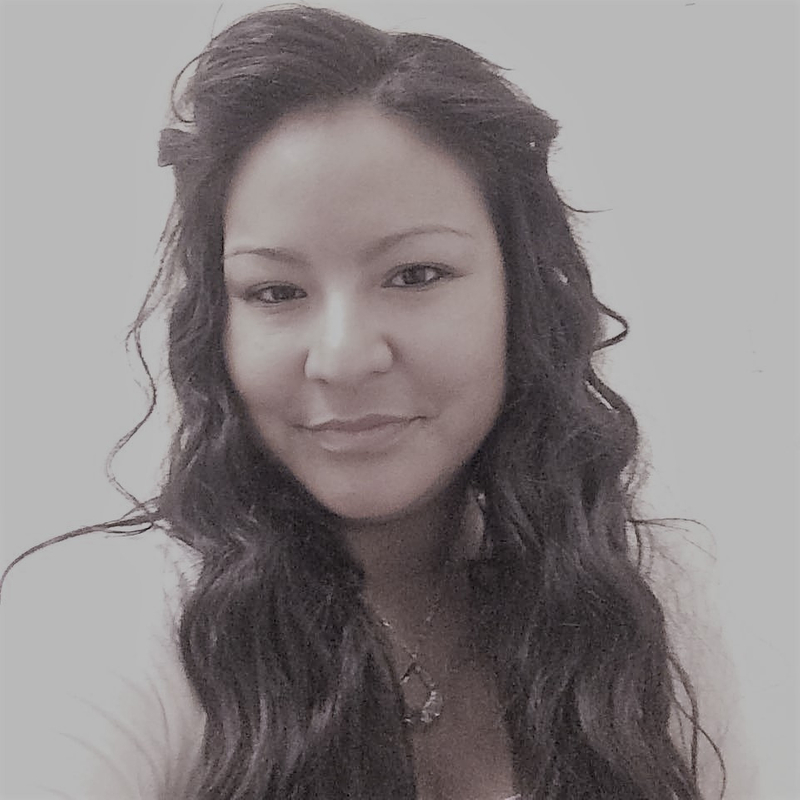 Danielle Bird
(nēhiyaw) is a member of the Saddle Lake Cree Nation in Alberta and has familial ties to the Mistawasis Nehiyawak in West Central Saskatchewan. She graduated from the University of Saskatchewan in 2016 with a Bachelor of Arts in Sociology and a Minor in Indigenous Studies (with Great Distinction). Bird is currently a MA student in the Department of Indigenous Studies at the University of Saskatchewan where her research focuses on reintegration strategies for formerly incarcerated Indigenous women in Saskatchewan.
Belinda C. Daniels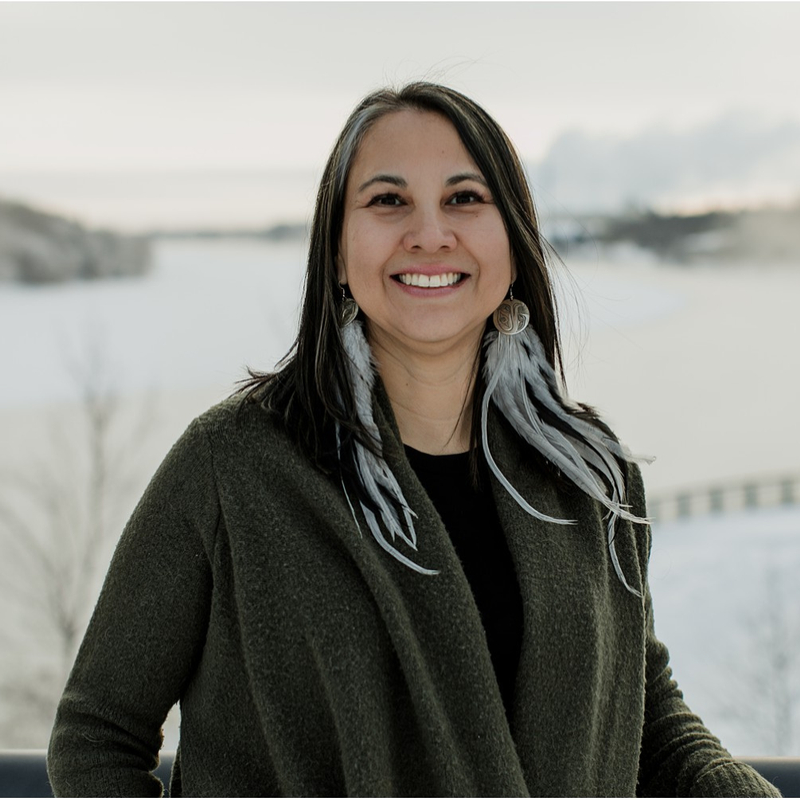 Belinda C. Daniels (kakiyosew) is a nēhiyaw from Sturgeon Lake First Nations, SK. Belinda has four children and a new grandson. Belinda resides in saskatoon-minatohk askiy. She is the founder of the nehiyawak Summer Language Experience (15 years), a summer camp held annually out on the land is one of its' best features, now a not for profit org. Inc. Belinda is a published academic writer, teacher, mentor and an award-winning educator. Belinda currently teaches Indigenous Studies, Cultural Arts and nehiyawewin Core Language classes for the Saskatoon Public School Division and is a sessional at CILLDI with the University of Alberta. Lastly, she a Ph.D Candidate with the Interdisciplinary Department at University of Saskatchewan.
*Belinda is also a recipient of a SK-IMN travel award which will support her in attending the International Bilingualism Conference to present on Language Revitalization in Edmonton, AB this June. 
Nathan Oakes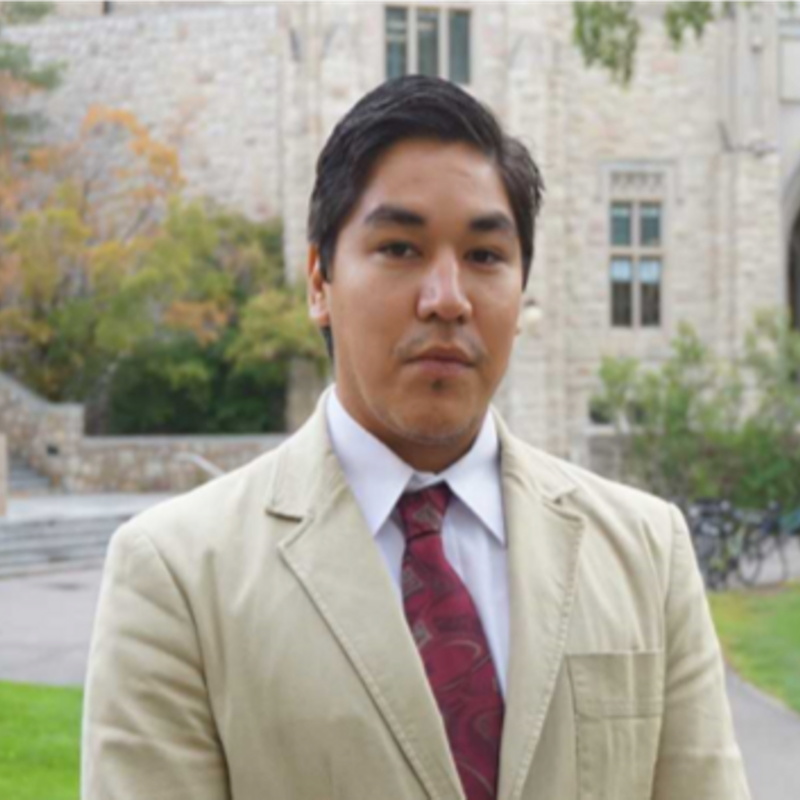 Nathan Oakes is from Piapot First Nation, on Treaty 4 territory in Saskatchewan. Nathan completed his BSc in Physiology and Pharmacology in 2018, and is currently working to complete his Masters in Public Health at the University of Saskatchewan. While working on his Masters he continues to work part time with Nutrien Kamskénow Science Outreach as a science ambassador. He has also volunteered teaching dance in various First Nation's communities, giving male youth inspiration to embrace education, culture, and art. Nathan has been recently selected to be a representative of the Young Alumni Advisory Committee and is a member of the Health Science Student's Association (HSSA, SK). In 2019, Nathan attended the Indigenous Gender and Wellness – Idea Fair and Learning Circle and received a travel award to go to Montreal to collaborate as part of a multi-disciplinary research team working to develop ideas for new programming for Indigenous youth.
Carrie Pratt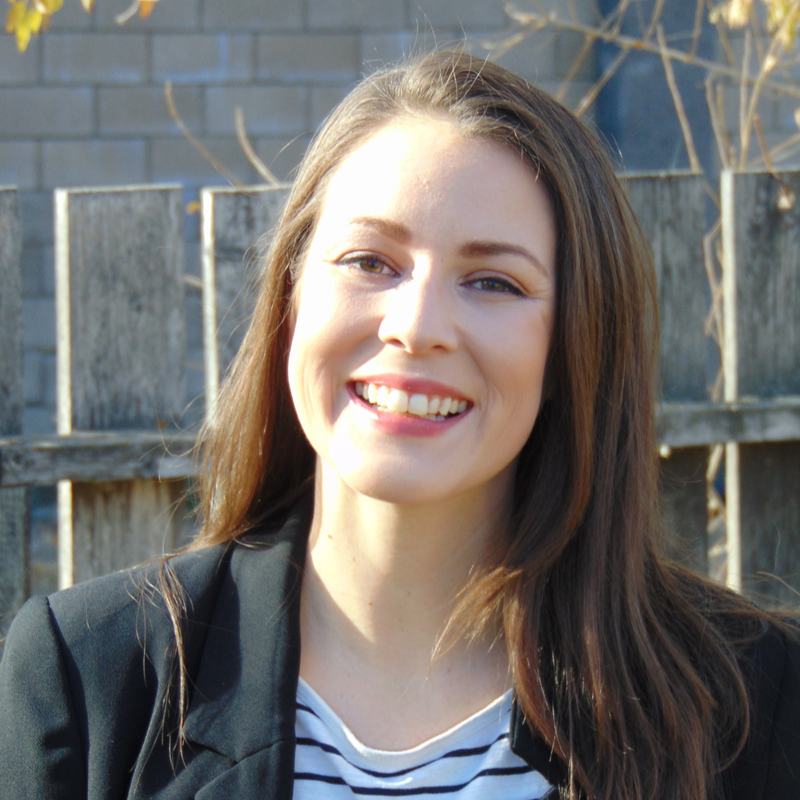 Carrie Pratt
is a Métis
 student from Birch Hills, Saskatchewan. She is in the 2
nd
year of a MScN (Master of Science in Nursing) program at the University of Saskatchewan focusing on improving Indigenous women and family's birth experiences. After receiving her Bachelor of Science in Nursing in 2016 she practiced Nursing in Hafford, SK before returning to school in 2017. Her research is part of a larger project under the supervision of Dr. Angela Bowen that examines Culturally Safe Birthing in Saskatchewan. Carrie's research project, "Indigenous Women's Perspectives for Culturally Secure Birth" uses narrative inquiry to better understand the experiences and stories of Saskatchewan Indigenous women who have given birth in hospital between January 2017 and July 2018. The goal of this study is to improve cultural safety and access to cultural care for Indigenous mothers in Saskatchewan hospitals when experiencing labour and birth.
Jacqueline Belhumeur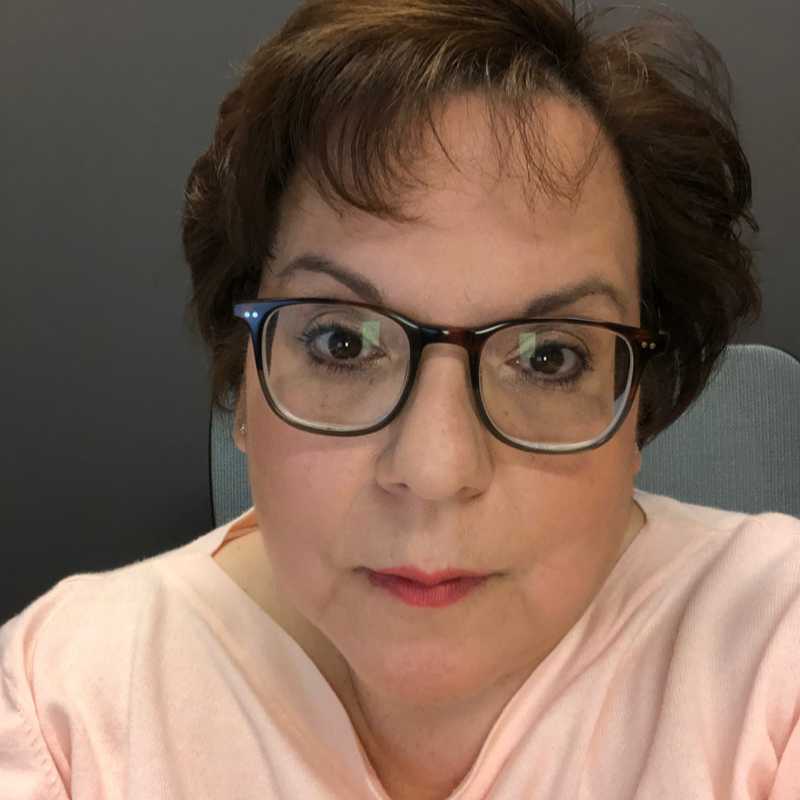 Jacqueline Belhumeur is a proud Métis woman from Regina, Saskatchewan. She is in the process of completing her PhD in the Faculty of Education program at the University of Regina. She is researching Indigenous women's work experiences in the academy as it relates to workplace bullying. She is concerned with the daily micro aggressions that BIPOC people face as well as the overt mistreatment of people in the workplace.
She holds a Bachelors of Education degree from the University of Regina (SUNTEP) and a Masters of Education degree from the University of Calgary. She considers herself as a teacher by trade even though she has worked as an Education Counsellor at Saskatchewan Polytechnic for the last 15 years.
Michelle Descheneaux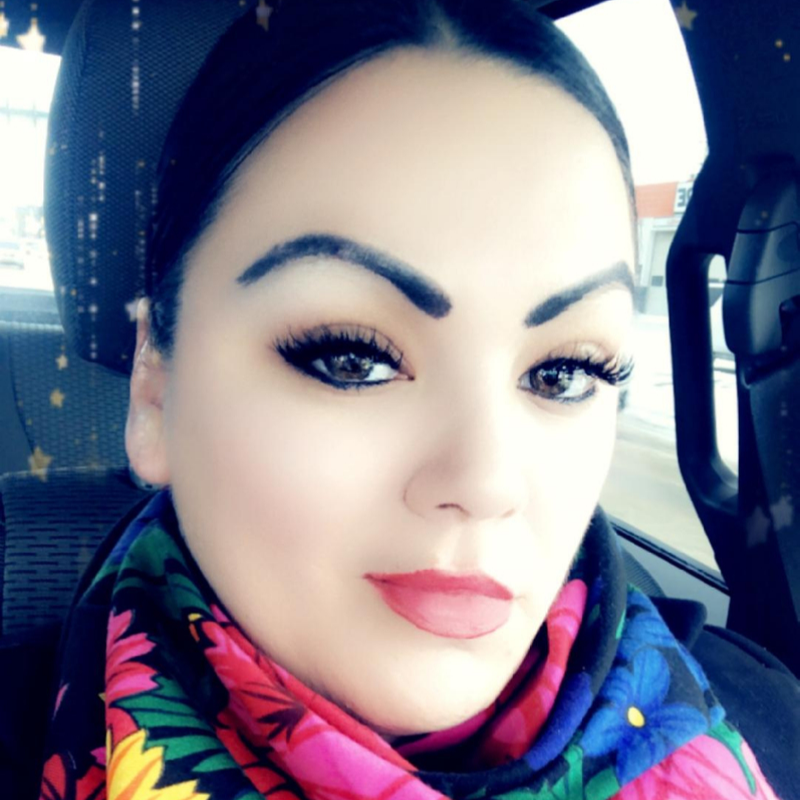 Michelle Descheneaux 
is a Cree woman from Kehewin Cree Nation. She is the proud mother of three boys. A set of twins, Andreas and Alexzander who are 6 years old and a 14-year-old son Keenan. She is recently engaged to her partner of ten years, Andy Bellegarde. They have built a life for their family that is founded on education. Michelle graduated spring of 2017 from the First Nations University of Canada, having successfully completed her Bachelor of Indigenous Social Work. She is now in her 1
st 
year of the Masters of Social Work program at the University of Regina and has always seen education as a way to create a better life for herself and her family. She has plans to start her own consulting business that provides prevention for First Nations children that have current involvement with the Ministry of Social Services. Her goal is business ownership so that her family can always be number one and so that she will be doing something that comes from the heart.
Marlene McNab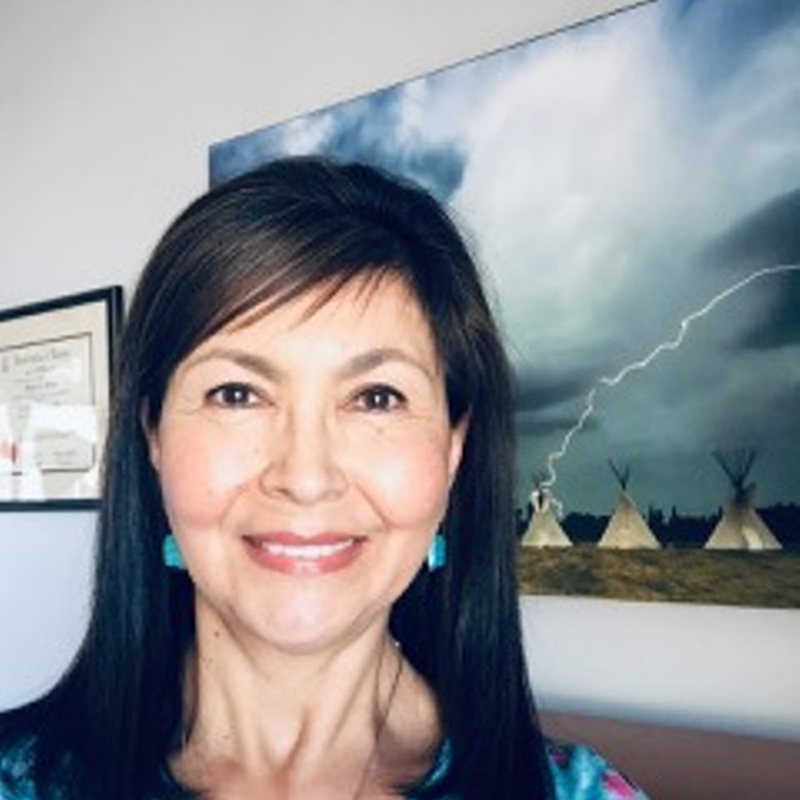 Marlene McNab 
is currently an Assistant Professor at First Nations University of Canada in Regina, Saskatchewan teaching Indigenous Social Work. She is a Nêhiýawak citizen of the George Gordon First Nation and a proud grandmother to six grandchildren. Throughout her 25 year career as a community-based mental health therapist, Marlene has served numerous First Nations communities in Treaty Four territory. She witnessed first-hand the impacts of intergenerational trauma in these communities and has been steadfast in her commitment to policy development and program delivery in mental health and addictions treatment. Currently, Marlene is a PhD candidate at the Johnson Shoyama Graduate School of Public Policy. Her research is focused on further developing Indigenous trauma theory and re-conceptualizing Indigenous mental health and addictions policy. Engaging in a collaborative process for creating solutions to historical problems will ensure Indigenous cultural lifeways and values not only guide the research, but also make space for Indigenous voices and epistemologies to be heard.
William (Bill) Cook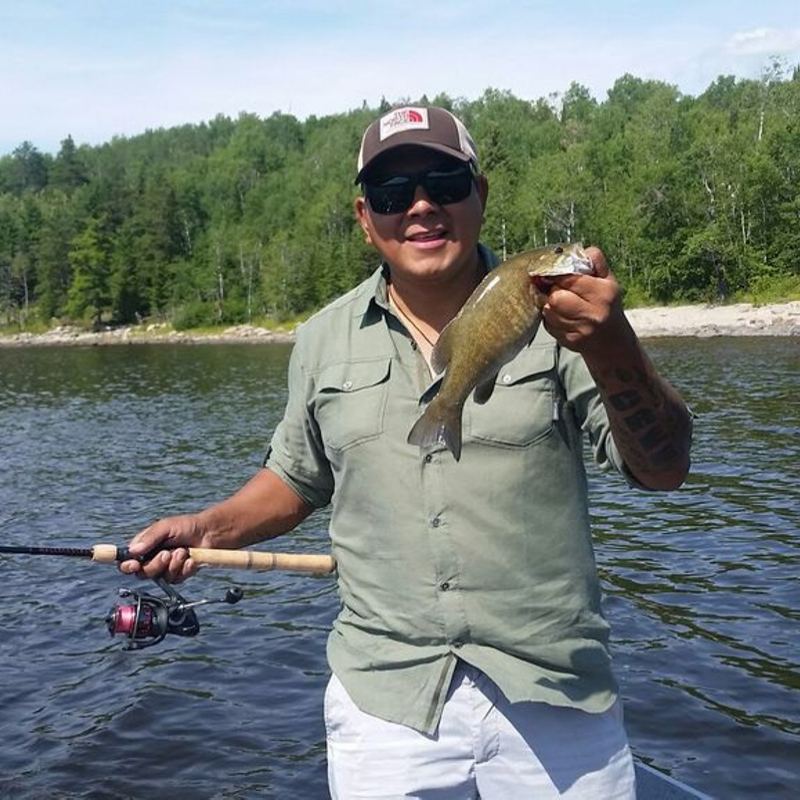 Richard William (Bill) Cook
is from
wapātikociwanohk
 (Southend, Reindeer Lake) SK. Canada. He moved to Regina, SK to pursue his post-secondary education in 1999 where he currently lives with his family. He is a Father, a Husband, a Learner, an Educator, a research assistant, a website designer/owner, a Cree language instructor, interpreter and translator. He is fluent in Woods/Rock Cree 'th' dialect. He is currently a sessional instructor at the First Nations University of Canada. One of his professional goals is to help preserve and maintain Indigenous languages in Canada. Bill has his BA in Cree Language Studies from the First Nations University of Canada and currently working on a Master's in Education | Curriculum & Instruction Program through the University of Regina. His current study is titled Indigenous Language Revitalization: Connecting Cree Language Learners with Cree Language Speakers using online synchronous video chat technology and is located in his hometown of Southend. 
Peter Turner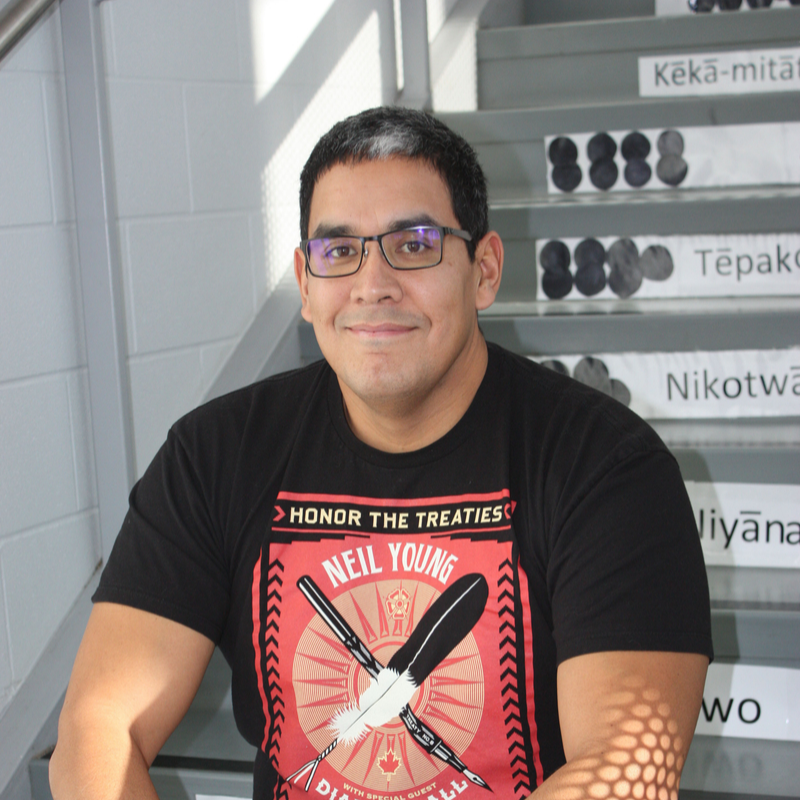 Peter Turner (nehiyaw - James Smith Cree Nation) is a PhD Student at the University of Regina and an educator in Regina.
He was born an raised in his traditional homelands of Treaty 6, living primarily in the urban areas near his First Nation, including Saskatoon, La Ronge, and Prince Albert. This immersion in colonial society and schools has provided him with extensive perspectives that shape and motivate my research as well as lead his professional effort in education.
His research interests include Treaties, pre-confederate colonization, colonialism, fur-trade history, reconciliation, education, and Indigenous Rights.  Research strengths include; Indigenous Research Methods, poststructuralism, anti-colonialism, and discourse analysis.
He is presently a researcher with two research groups, one an Indigenous language project focused on learning nehiyawi, and another partnership with non-Indigenous researchers examining reconciliation in school administration.
The focus of his own doctoral research is a discourse/critical analysis of genealogies arriving from the history of his First Nation and kinship network.
Indiana Best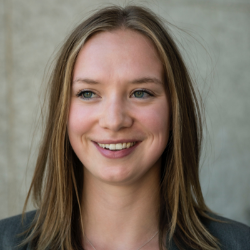 Indiana Best is a Métis student from Alberta, with ancestors from Whitehorse Plains, Manitoba. Before moving to Saskatoon, she completed a Bachelor's of Health Science at the University of Calgary. She is currently in her second year of the MPH (Master of Public Health) thesis-option at the University of Saskatchewan. Her Master's thesis focuses on the alignment of Métis cultural teachings surrounding problematic substance use, with current practice in Métis treatment centres. Her project consists of a culturally-centered structural analysis to better understand factors influencing the ability of treatment centres' to provide culturally aligned care to Métis clients. 
*Indiana is also a recipent of a SK-IMN travel award which will support her in presenting at the Canadian Public Health Association Conference in Ottawa, ON this April. 
Graduate Student Travel Awards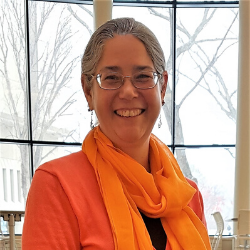 Tara Million 
is a member of Saddle Lake Cree Nation in Alberta and is a PhD student in Indigenous Studies at the University of Saskatchewan. This funding will support her travel to present at the Native American and Indigenous Studies Association Conference in Aotearoa/New Zealand this June. She will be presenting on "Governing Policies for Indigenization in Aotearoa New Zealand and Canada: A Comparitive Study" at NAISA and presenting at the doctoral pre-conference on "Institutional Indigenization, Decolonization and Reconciliation: Libraries on Treaty 6 Territory."