Registration
This year, we wanted to host a few fun events online since we're not able to gather in person. Save the dates of August 24-26th, 2021. 
Registration Opens: June 2021
Registration Closes: July 23, 2021*
Event: August 24-26, 2021
*Registering by Friday, July 23rd ensures you'll receive your Gathering package in time for the event. This will include materials needed for events (i.e. cooking class), swag, and more!
This event is open to Indigenous undergraduate and graduate students studying at post-secondary institutions in Saskatchewan and faculty working in the areas of Indigenous health and wellness research. 
At-a-Glance Schedule
Detailed Schedule
Opening
August 24 | 9:30 AM
Join Knowledge Keeper Judy Pelly and Dr. Caroline Tait as we start off our online Gathering in a good way before the first student presentations at 10:00 AM.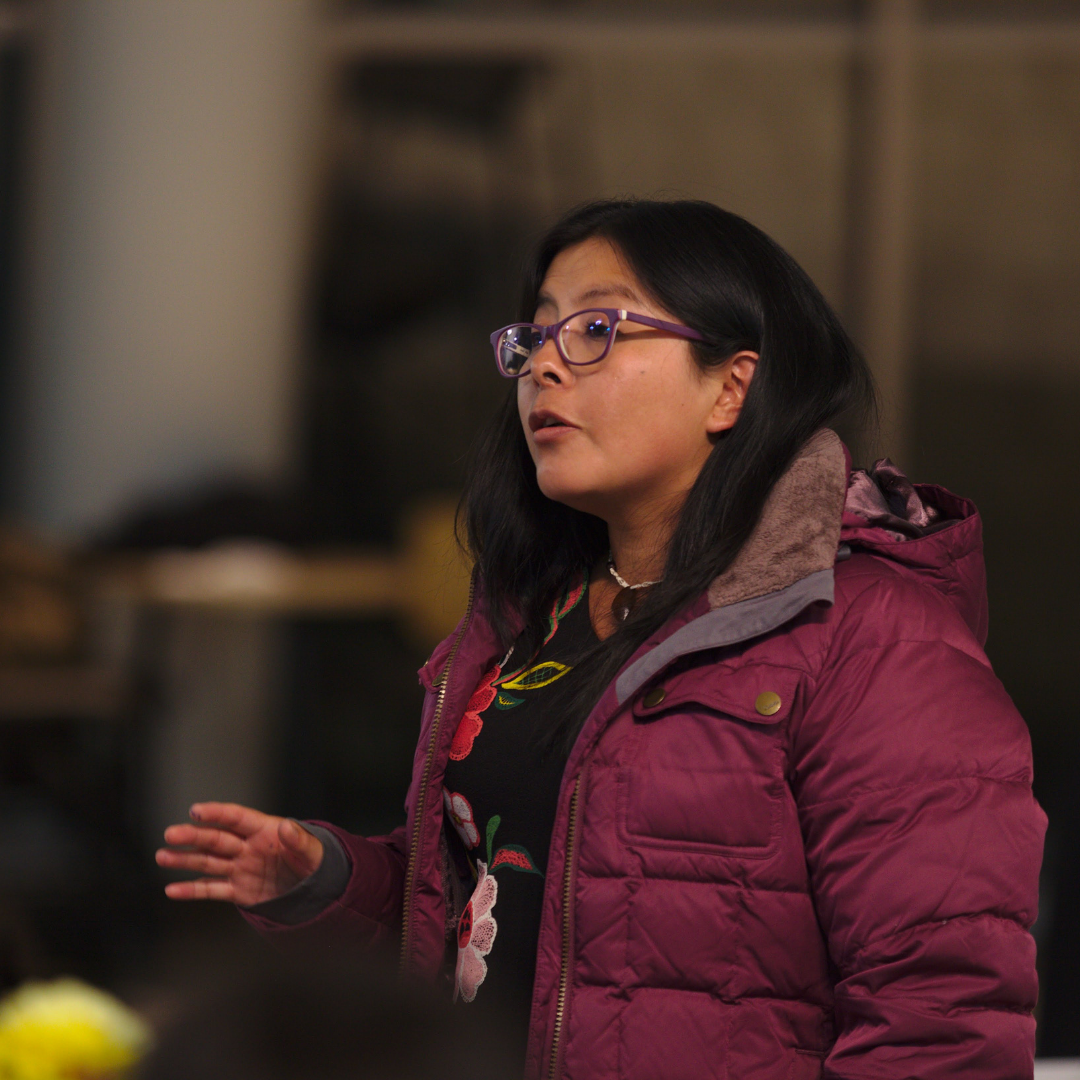 Student Presentations
August 24, 25 | 10:00 -11:00 AM and 1:00 - 2:00 PM
August 26 | 10:00 - 11:00 AM
Share your research experience and plans - this is an informal opportunity for graduate students to connect, share what they are working on and learn from one another. 
We welcome presentations from Indigenous graduate students studying at Saskatchewan post-secondary institutions as well as Indigenous students conducting research in Saskatchewan and studying outside the province. 
Interested in participating? See below for details. 
Cooking Class
Tuesday, August 24th | 3:00 - 5:30 PM
Dickie Yuzicapi is the owner of The Sioux Chef Catering Company which is celebrating over twenty years of business. Dickie has had an interest in cooking ever since he was a child. His grandmother, Flora Yuzicapi, who was also a chef, passed many recipes on to him, still used today. Dickie Yuzicapi comes from a culturally diverse heritage, Ojibwa, Cree, Métis and Dakota.
After years of catering and running restaurants, establishing The Sioux Chef Catering Company in Regina was priority for Dickie. He has also written food columns for magazines, teaches hospitality courses, and consults on menu development for restaurants and hotels.
Trivia Night
Wednesday, August 25 | 7:00 PM
Join Jacqueline Smith and Dr. Simon Lambert as they host a fun online evening of trivia. Prizes to be won!
Movement Breaks
August 24, 25, 26 | 11:00 -11:30 AM
Join Mentorship Network students Nola Halabiski (SUNTEP '21) and Jenny Gardipy (PhD student in Indigenous Studies) as they lead us through short yoga sessions.
Lunch and Learn
August 24, 25, 26 | 12:00 - 1:00 PM
Each day meet a faculty mentor involved in the Mentorship Network. Each mentor will focus on a topic area related to graduate studies and graduate students.
Lunch provided
Closing
August 26 | 1:00 PM
Student Presentations
Current graduate students are invited to give a 5-7 minute presentation on their research. To sign up, please fill out the Registration form. Indigenous graduate students registered at any post-secondary institution in Saskatchewan are encouraged to present their research! We also welcome Indigenous students conducting research in Saskatchewan and studying outside the province. 
Format: 4-5 students per timeslot will present their research or proposed research for 5-7 minutes, followed by a Q and A period. Each session will be moderated by a faculty mentor. These presentations can be as formal or informal as you prefer. We recognize that students are at various stages of their programs and welcome all presentations no matter what stage you may be at.
*Student Stipend Recipients: If you're not able to attend any of the time slots, you can pre-record your presentation. For instructions on how to do so, click here or see below (please note we will be using Zoom for our event). 
Powerpoint
Learn how to record your presentation with voiceover on Powerpoint or Loom here (please note we will be using Zoom for our event).
Please note: Loom instructions begin at 0:00 minutes and Powerpoint instructions begin at 6:10 minutes in the video.
To download Loom (can be used with Google slides, Powerpoint, PDFs, etc.)
Loom is a video recording tool that helps you get your message across instantly shareable videos. With Loom, you can record your camera, microphone, and desktop simultaneously. Your video is then instantly available to share through Loom's patented technology.
(free) https://www.loom.com/download
If you have any questions about the Annual Gathering, including but not limited to presentations, registration, etc. please contact the SK-IMN coordinator Allison at allison.piche@usask.ca.
---